Despite all the technological advances, some things will never cease to be relevant. In this case, I am referring to posters. There may be doubts about whether this method is still effective or whether online advertising has changed the game forever. However, the reality is that posters still have an important place thanks to the awareness and flexibility of the markets they can reach.
One of their advantages is the ability to reach people more personally, as they still care about them as they walk around their environment. You can get your desired audience efficiently if they can be placed in strategic locations. This is just one example of how printed posters are still a good marketing source. However, no one likes to see a poster with errors or poor quality. Therefore, it is crucial to achieve a thoughtful result. We have 5 tips to make your posters the best on the wall. Let's find out more about them!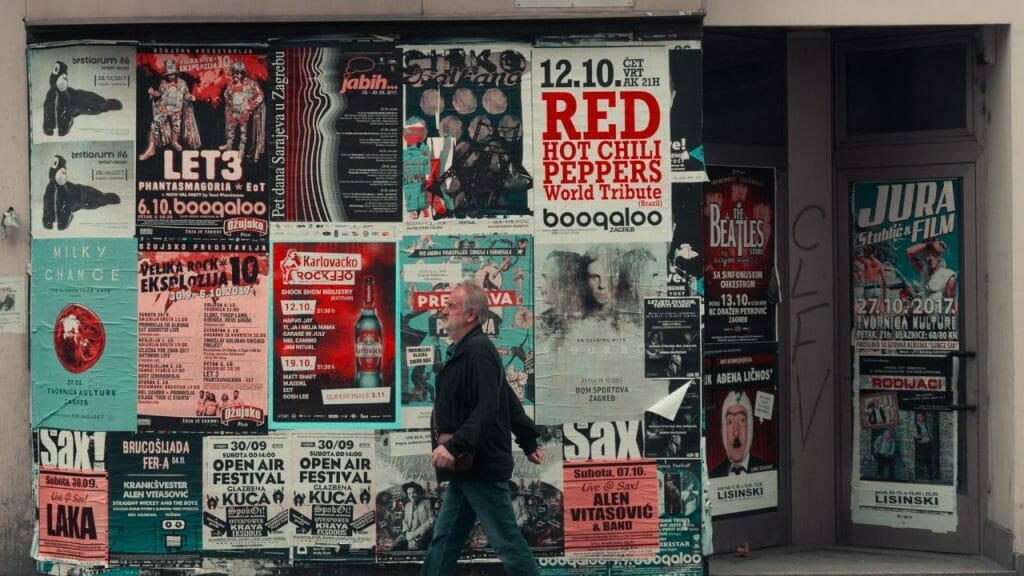 Make it possible to read at a distance
A quality poster with an attractive design and good readability will attract people's attention more efficiently and make them stop and read what it is about. However, if the font is too small, you lose people's interest because of the effort they have to make. If a person is far away and there is no way to get closer, you can forget all the information written.
To begin with, the headline must creatively shout and explain what the poster is about to attract attention, not to mention that it is the first thing people will read. Size is not only attractive, but if you give important information and your audience doesn't have to search for it, you are one step closer to success. On top of that, the poster size itself makes a difference. The bigger the poster, the bigger the crowd usually is.
Everyone likes colour
It's no news that something with bright colours is much more catchy than black and white, as people respond better to colourful posters. However, the colours must be well thought out and match the theme, announcements and target audience. Regarding colours in a poster, there are two popular options – RGB and CMYK. In this situation, CMYK is ideal with a printed poster as it gives a more realistic preview of how the colours will appear in the finished product.
Images and resolution
If you want to use images in your poster, there are many things to consider during the process. The thought of a poor image is a nightmare that no one wants to go through. Usually, the digital file of the poster is large, and the picture looks perfect on the screen, but on paper, it is entirely different. The best tip in such a situation is to set all files to a resolution of 300 DPI. This means 300 dots per inch, which makes the image more detailed and gives a better solution.
Paper quality is also important
When we talk about printing a poster, there are so many concerns about the design, colours and fonts that we sometimes forget one crucial factor – the paper. Choosing the right paper may sound simple, but many details must be considered. For example, how long you want it to last, your budget and different weather situations.
The right printer service
When you need to print a large number of posters with high quality, choosing the right online printing service is half the job. It's better to waste some time looking for the right place than to lose money on a job poorly done.
One thing to keep in mind is to look for the reputation and reviews of a service, as many of these shops already have a long-standing in the market, which always makes the customer feel more confident to use their service. At Doxzoo, we always offer high-quality poster solutions.
Final tip
As mentioned at the beginning, poster printing is still a great marketing tool. However, everyone wants their work to be perfect and attract as much attention as possible. For this, there are some steps and rules that need to be followed to make them perfect. Of course, creativity is a crucial part of the job, but the more technical aspects should also be taken seriously. Otherwise, it doesn't matter if you have the best idea of the year – if the printout feels wrong then it won't have the desired effect.
Click here for a2 poster printing service.