Table of Contents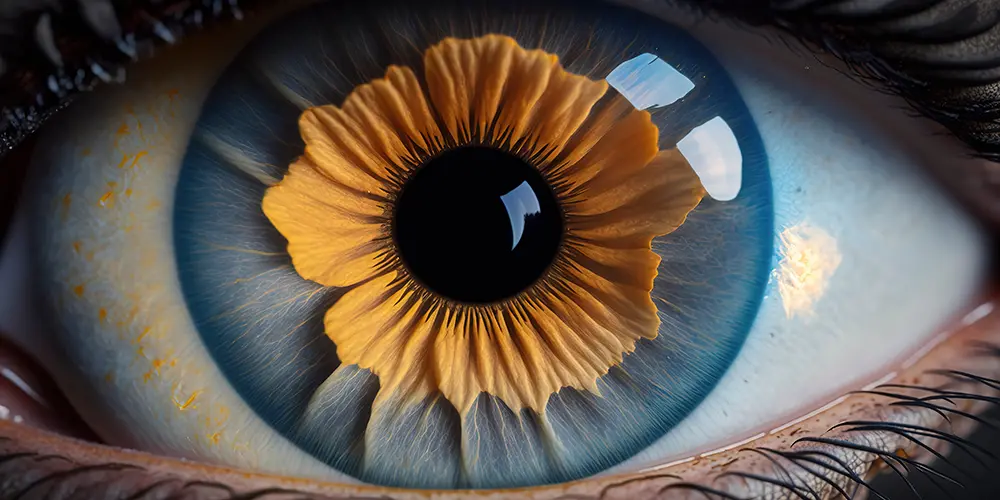 A scanner and a digital camera work differently. In the scanner, the pixels line up (e.g. 2400 pixels per inch) and the document is read line by line. A digital camera has a rectangular sensor (e.g. 2000×3000 pixels).
Optical resolution
For example, the flatbed scanner in the photo lab theoretically has an optical resolution of 2400×4800 pixels. In practice, however, this is less. So with this, documents and images (maximum size A4) could be enlarged by a factor of 8. A resolution of 300 dpi (dots/dots per inch) is needed to print a quality photo. 2400 dpi (scanner) divided by 300 dpi (print quality) gives 8. For example, a 10 x 15 cm photo can theoretically be reproduced at photo quality in 80 x120 cm format. This image loses much of its quality in practice due to high enlargement. The quality of the original determines the quality of the reproduction. The more the image is enlarged, the more quality is lost. However, maps, line and pen drawings can be enlarged more than ordinary photographs.
Digital camera
A digital camera works like an ordinary camera. The camera always maintains the same resolution regardless of the subject's size. The photo lab's digital camera means 2000×3000 pixels, or 6 million pixels or a file of about 18 Mb. Whether you photograph a small coin or a large poster, the file always remains the same size. Only the distance from the subject to the sensor changes.
Scanner resolution
A scanner has an optical resolution and an interpolated resolution. The optical resolution is the resolution the scanner can generate hardware-wise. The interpolated resolution is greater than the optical resolution and is generated by the software. It does this interpolation by placing virtual pixels between two optical pixels via software. The optical resolution is, say, 2400 pixels; the interpolated resolution is 4800 or 9600 pixels. With robust interpolation, the image quality decreases drastically.
What resolution do you need to print an image or for a screen presentation?
Resolution
Resolution is a technical term. Whatever resolution an image has on your screen, a different resolution has no effect. Each pixel in your image corresponds to a pixel on your screen. Resolution is important if you want to print an image. Check also DPI.
Photo quality photo poster
To print a digital file at photo quality, you need a resolution of 300 PPI (dots per inch), regardless of the image size. An image of 10 x 15 cm (or 4×6 inches) has a resolution of 1200 x 1800 pixels (4×300 ppi and 6×300 ppi). A 20×25 cm (or 8×10 inch) image has a resolution of 2400×3000 pixels (8×300 ppi and 10×300 ppi). If you want to print a large digital file, the original must be scanned at a high resolution. If you want to print an image very large, like an A3 or larger, the resolution can be less, e.g. 240 dpi or 200 dpi. Large photos are viewed from a greater distance, so the lower number of dots (PPI) is no longer visible.
PowerPoint and screen presentations
A file intended for screen presentation, for example for PowerPoint, is much smaller with a resolution of 72 dpi. A 17-inch screen has a resolution of 1024×768 pixels. A digital image can be scanned at a low resolution if intended for screen presentation only. This file is too small to make a photo-quality print.
Digital camera resolution
As mentioned earlier, a digital camera has, for example, a resolution of 2000×3000 pixels or a file size of about 18 Mb. This is sufficient to make a quality A4 print. Because the quality of a digital image is so good (no grain from the film), you can enlarge the image to A3 size or even larger.
Printers
Printers used to print photos usually have a resolution higher than 300 dpi, e.g. 1280 dpi or 2400 dpi. It is not necessary to print images at that high resolution; 300 dpi is more than enough. A colour printer usually has 4 ink tanks. The better printers even have 6, 7 or 8. Divide the printer's resolution, say 1280 dpi, by the number of ink tanks, say 4 for this printer, and the result is usually close to 300 dpi; here 320 dpi. So the printer's specified resolution is the sum per ink tank's resolution. Hence, there is no need to print at a higher resolution.