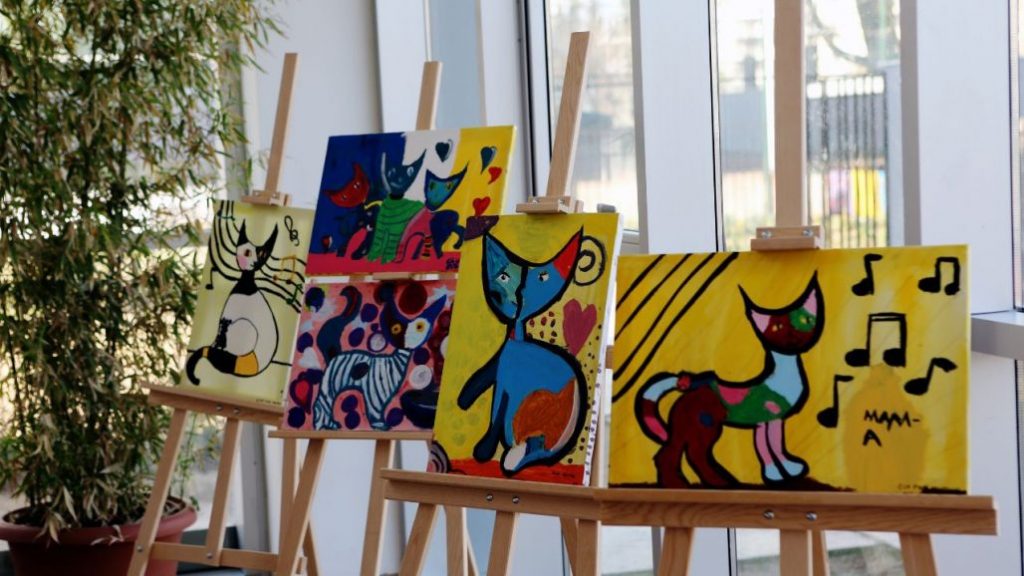 Table of Contents
Apart from looking for other viable ways to earn a living, artists must consider different ways to make money. And one of the best ways to do this is to sell art online. Statistically, the online art market recorded a growth of over 16% in 2021.
In the online marketplace, where you can sell original artwork for money, buyers are waiting for you to create the art they want. All you have to do is sign up and sell, considering the respective terms, conditions, and fees.
In reality, there are many ways to make money with art – whether it's designing a logo for a t-shirt or painting. Selling art online is not an arduous task.
This post will show you a list of the top platforms where you can sell art online and why we think you should consider them. You will understand that there are numerous ways to use your artistic skills and make extra money from them.
How to make money selling your art online
There are several places where you can sell your art online. This probably explains the intense competition in the market. But one crucial differentiator is the uniqueness and connection of your piece to art.
As you often find with most online platforms, you should not expect people to start buying immediately. You need to have a rock-solid brand and do some marketing. The fact that buyers are already waiting for you does not automatically mean a quick and immediate sale. You must learn how to get them to seek you and your products.
Meanwhile, the majority of platforms take a similar approach. You must upload your picture of the artwork, set a price, and include a description. Although the tools offered may not be the same depending on your chosen platform.
5 Best places to sell art online
1.eBay
eBay is an auction site where buyers can get pieces of anything they want. It is a great platform for artists who have an existing sales strategy and want to include another sales channel.
eBay has a section dedicated to art. This is eBay Art and includes photographers, drawings, prints, paintings, sculptures, and posters. In 2020, total sales generated on eBay exceeded $31 billion.
2. Etsy
Etsy remains the go-to site for artists. It has an extensive art sub-category where you can easily find the art in various formats.. Top sellers on Etsy are drawings and illustrations, printouts, and paintings.
One of the advantages of selling your art on Etsy is that there is a demand for quality art products. Still, Etsy is a competitive space for original work.
This means you must go the extra mile to drive traffic through social media marketing and advertising, as you can't necessarily rely on buyers finding you on their own. You need to familiarise yourself with the fee structure before you open an Etsy shop.
3. Artgallery
Artgallery has changed the industry tremendously, becoming the UK's popular digital marketplace for art.
No wonder they host thousands of artists looking to sell their home decor, wall art, fine paintings, and clothing.
4. Amazon
Yes, Amazon! Amazon has set up a section on its website exclusively for sellers of arts and crafts who want to sell handmade and homemade art online. The good thing about the platform is that anyone can apply as long as you're willing to offer a unique product. But before you get started, you need to be approved by the platform. Amazon Handmade only allows certain sellers, and not everyone is approved. In some cases, others may have to wait a long time to get approved. But the good news is that there are no hidden fees when you sell your art on Amazon- just a 15% flat fee deducted from your sale.
5. Your e-commerce shop
An excellent way to sell your art online is through your e-commerce shop. It's a method that requires you to take complete control and master the ins and outs of running an online art business from the comfort of your own home. Knowing how to build a website can also be beneficial, or at least get someone to build one for you.
One advantage of this method is that you are the owner of your online shop. The sales are your responsibility and handling the pre and post-sales activities. Another advantage is that running your e-commerce shop offers immense benefits. You can create your brand, market your art the way you like, and control prices accordingly.
But you must handle shipping, fulfilling orders like using online printing services, and returns processing, including marketing, sales promotions, and merchandising.
Final thoughts
We hope we've made a compelling case for why an online shop is a perfect place to sell your artwork. After specifying some reliable platforms to sell your artwork and make money, you need to understand how each site works and what they offer. Such research will help you know what suits you best and provide optimal margins and service. We are happy to offer art printing services.