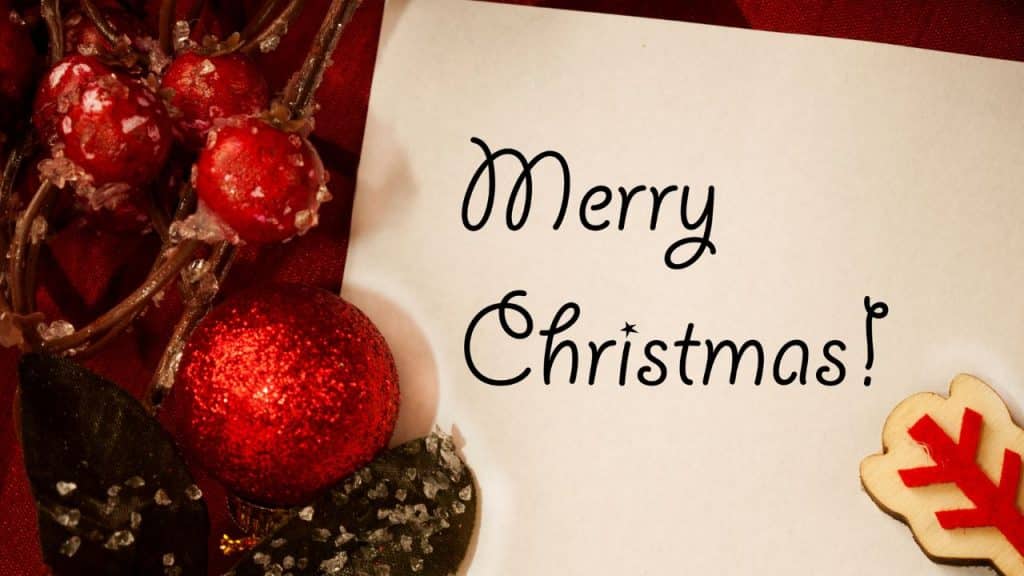 With Christmas approaching, it's time to start thinking about gift-giving.
Christmas gifts are an excellent opportunity to express gratitude to those who support your company. But thinking of original gift ideas for employees and loyal customers can be overwhelming. Take a deep breath. Relax. Here are some creative gift ideas that will make your customers and colleagues feel appreciated.
Handwritten loyalty cards
Your best customers deserve to be recognised. As the end of the year approaches, give your customer service team branded cards. Encourage them to write thank you cards to your most valued customers, especially your newest ones. You can even include a promotional code for your products or services as a token of gratitude.
Sure, everyone loves a nice handwritten card, but a handwritten note can positively impact your business. It is known that customers are 52% more likely to stay loyal to a brand after a positive customer service experience.
Add your brand
There's a reason why people love to wear clothing with the logo of their favourite sports team. Representing that group means they are part of a community, and it helps them recognise others who share the same passion. The same concept applies to a company's charm! Companies like Red Bull use Personalised Notebooks in their branding workshops during onboarding new employees to introduce the company's mission from day one.
Personalised notebooks with your company branding will prepare your employees for the new year. Plus, they're a great gift idea that strengthens your brand at the same time.
A Business Card with a surprise
With year-end performance reviews, your employees will be wondering about possible promotions. But finding enough time to go through each performance review can be difficult. But you can always surprise some of your team members with a promotion.
Instead of holding a formal meeting to promote your employees, simply present them with a box of business cards with their new job titles. Ask them to open it to check that you've spelt everything correctly.
Perhaps the surprise will be more pleasant than any Christmas present. And if you're lucky, you might even get a few tears of joy.
Future self cards
The end of the year is the perfect time to set goals with your employees. Spend a few hours, or better still a whole day, thinking about how well things went over the year and where improvements could be made.
After much reflection and goal setting, allow your employees to write a postcard to their "future self". Where do they want to be in a year?
Then collect all the postcards and return them to everyone at the end of the following year. And at the end of 365 days, spend a few hours celebrating all your team has achieved, and find out what adjustments are needed for your employees to succeed in their goals.
It's the perfect time of year to spread a little joy to all those who helped improve your company. Show your appreciation with Personalised Notebooks, Calendars and Business Cards.