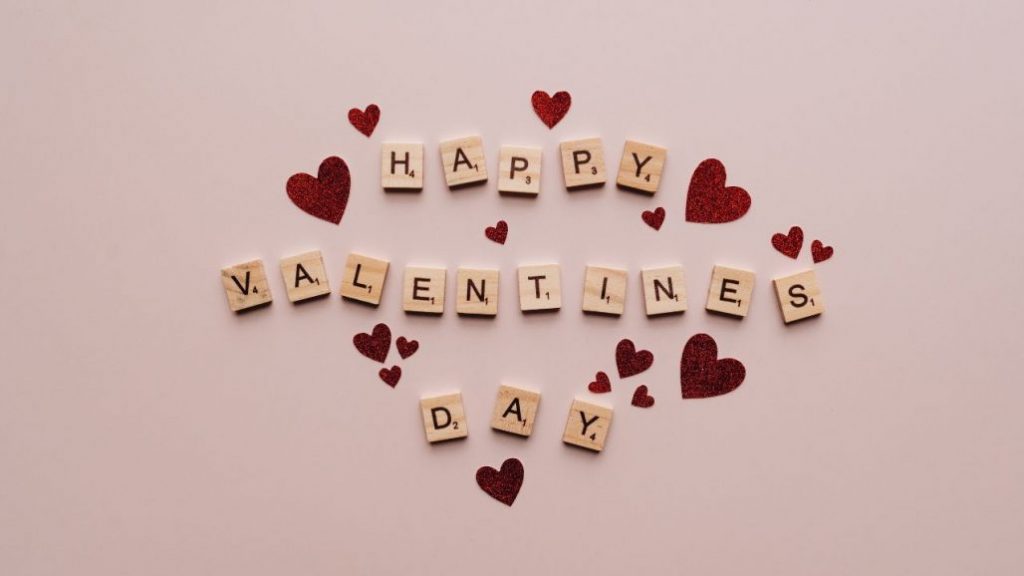 Chocolates and roses for Valentine's Day are the quintessential clichés. But Valentine's Day isn't just about your partner either. We've got five creative ideas around our photo products that will show your loved ones that you've put some thought into your Valentine's Day gifts. Our personalised photo products are easy to create, original, and unique and say "I love you" in a personal and cliché-free way.
Retro pictures with a personal message
Create great retro effect pictures of the best moments with your loved ones. You can add a personal message to each print: either the time, date and place the photo was taken or a loving reminder of what that moment meant to you. These prints have a great retro look and will look perfect in your home.
A practical gift for him
A personalised photo mug is a perfect gift for him if you're planning a surprise breakfast in bed for Valentine's Day. Choose a romantic photo of the two of you, your favourite photo together, or a happy snapshot that makes you laugh as the mug motif. Your gift will become his favourite mug!
A spectacular photo book
There's no better gift for Valentine's Day than personalised photo books. Create a high-quality book with us if you want to make an impression. It's a unique way to show your loved one how much you care about them, how often you reminisce about your favourite moments and how much time and effort you've put into creating a unique gift for them. Perfect!
You can create a timeline from the moment you met, including the best photos from your travels and adventures, or recall memories of your best moments together. Do you want the photo book to be entirely dedicated to him or her? Why not create a book about his or her hobbies or favourite pastimes?
A gift you can all enjoy
Why not create great wall art for your home that you'll enjoy? You can choose from our wide range of sizes, layouts and finishes to create something perfect for you and your four walls. Whether you want to use a picture of the two of you, your family or a moment from a great trip together, it's effortless to create a unique mural for Valentine's Day and the perfect gift for him and her.
A loving Valentine's Day greeting card
A personalised Valentine's Day card is sure to please everyone. Surprise family, friends, loved ones and your partner with a personalised message and let them know you're thinking of them.
Valentine's Day is more than just teddy bears and chocolate. Much better are unique personalised gifts like photo products you create yourself for your loved one: a fun photo mug for coffee breaks, a remarkable mural for the home or a classic photo book. Your loved ones will enjoy these gifts for years to come, and remember Valentine's Day 2023. Nothing is more straightforward.