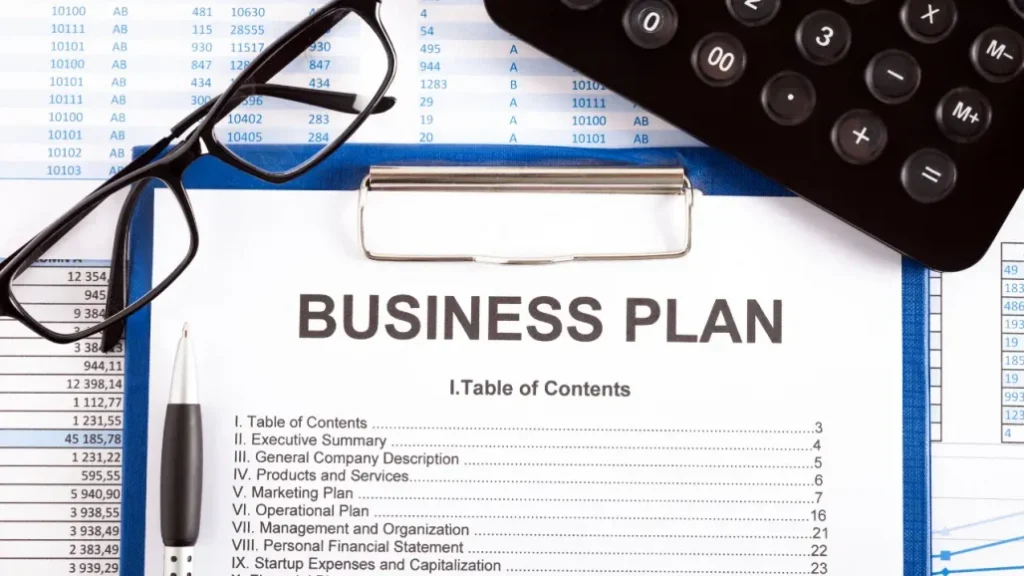 Table of Contents
You've found your business idea and fine-tuned your business model – now it's time to work on your business plan. We'll tell you how to write a solid business plan and what is particularly important to your bank without too much effort.
What is a business plan?
Business plan definition: The business plan is a comprehensive and structured presentation of your business idea and describes how you want to turn it into reality. It provides a roadmap for your start-up and future business development.
Use and benefits: What is the purpose of a business plan?
Your business plan serves several purposes at once: it gives structure to your business idea, shows you possible weak points and helps you to think your project through to the end. It describes exactly how your entry into self-employment should proceed and accompanies you as a guide for your business through the first years after its foundation. It also helps you and your potential financiers to assess your project's economic feasibility and potential realistically. It is, therefore, vital for you as a founder and your business partners or investors.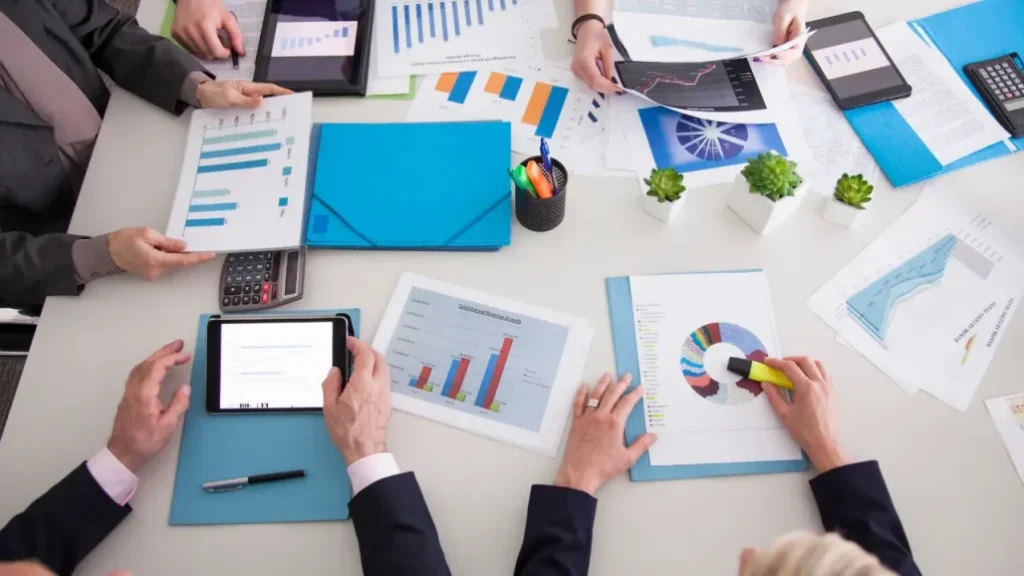 Structure and scope: What should be in a business plan?
A coherent structure is essential for an effective business plan. There is no set outline, but it is generally agreed that it should contain the following four parts:
The executive summary briefly and precisely answers all the critical questions about your start-up. It is usually placed at the beginning to give your readers a quick overview of what it is all about.
The text part, in which you describe your business idea and its implementation: What products or services will you bring to which market, and how and at what price?
The figures section, in which you describe your financial resources, your financing and your target figures;
The appendix contains your CV and, if available, draft contracts, data sheets or brochures.
The business plan tool of the start-up platform uses a business plan structure that has proven itself in practice and is generally recognised by lending institutions.
These are the most important chapters and their contents:
1. The executive summary
In the executive summary, you briefly and concisely present the main points of your business plan so that readers can quickly get an overview before they read the whole plan. Explain what you will do, and don't forget to mention the most important target figures: How much turnover and profit do you expect to generate in the first years after the start-up? How much equity capital will you bring in? And how much debt capital do you need to put your plans into practice?
2. Text part
Business idea
In this business plan chapter, you describe your offer in more detail and emphasise the benefits for your customers. Explain why you, in particular, can implement this idea well and what core skills you possess that are important for this.
Sales & Competition
You define your target group and describe how you want to stand out. What is your unique selling proposition? How will you try to inspire your customers? In what form do you want to communicate with them: personally or digitally, individually or standardised? Which distribution channels do you want to use, how do you want to retain your customers long-term, and which market will you hit with your business idea?
Team & Partners
While your customers were the focus of the previous chapter, you and your fellow campaigners are now moving into the spotlight. Who will take on which tasks, and what talents and previous experience do they have? You also name your business partners and describe why it makes sense for you to outsource certain services instead of doing them yourself. In this context, the company values you want to stand for with your company are also interesting.
Company
Finally, describe how your company will be structured. It is best to start with a simple description of the production process and revisit the aspect of which services you want to buy and which can be defined as the central core activity. At this point, you name your location and the legal form of your start-up and briefly explain why this legal form and this location make sense.
You end the text section of the business plan with a brief description of the risks you see for the business's success and explain what you can do to minimise or avert them.
3. The figures section
The figures section is the most compelling part of the business plan for many founders but also a significant part. Some experts even go so far as to see it as the real heart of the business plan. It contains information on sources of income and turnover, operating and private costs, the amount of taxes, capital requirements, financing, and the profitability and liquidity of your business.
This section is particularly relevant for your potential investors, as it shows whether investing in your business is worth their while.
4. The appendix
In the appendix, you should include a CV in table form, which should show which skills and experience you have relevant to implementing your business plan.
You can also include copies of documents that complement your business plan. Your readers may be interested in technical documents, expert opinions or articles of association (also in draft form).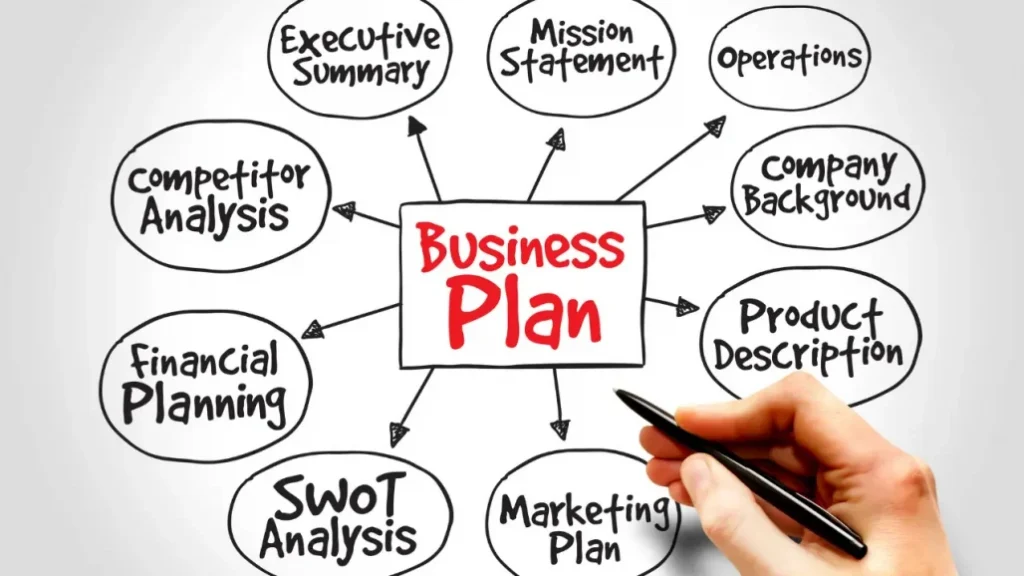 Requirements for a business plan
Even if you are writing your business plan primarily for yourself, you should always keep your readers in mind. Simple, understandable language, a good structure and targeted graphics or tables will help them to grasp your plan quickly.
Remember that it's all about the economic feasibility of your idea. Even if you want to develop an ingenious invention, you should keep the technical details to a minimum. Of course, your idea must work, but you might want to put the evidence for that in the appendix. Even more important is that it promises a substantial customer benefit and excites your target group. You should put this aspect in the foreground.
Who needs to write a business plan?
Suppose you need money to finance your business idea. In that case, you need a business plan to provide your potential financiers with a basis for decision-making and to show them that your business idea is feasible and financially worthwhile. It is, therefore, crucial for the funding of your business. And it is also of interest to your future business partners and suppliers.
But even if you don't have to convince anyone, you should get to the heart of your business idea in a business plan and critically examine it. There is no better way to gain clarity for yourself about the conditions under which your idea can work and be economically viable.
After setting up your business, you can use your business plan as a kind of diary of the realisation of your business idea: Record your experiences from test runs and initial sales measures and operate the business plan as a personal target document in which you disclose your assumptions to yourself and adjust them if necessary. For example, if you name measures in your business plan to counter the risks of your start-up, you can enter the results later. This is very simple: Let's say you want to open a restaurant, and it is questionable whether there will be enough walk-in customers at the location. Then you could stand in front of the building at different times of the day and count the number of passers-by. In addition, you ask some of them if they would come to your restaurant. Enter the results of this simple survey in your business plan.
As with the business idea, it is important not to fall too much in love with the business plan. You should invest a lot of time working on your business idea and model, but finish the business plan as quickly as possible. Afterwards, you can quickly update it and adapt it again and again. Our business plan tool makes this easy for you, and you and your co-founders can update your business plan anytime.
You should write your business plan with structure-giving solid support as you get on the start-up platform. Templates for business plans from your sector only serve as orientation, but you should never adopt them.
Don't spend too much time on individual formulations and exact figures; spend your precious time earning money with your business. Your business plan defines the milestones you should regularly compare with reality. This way, you will get the most out of your business plan.