Table of Contents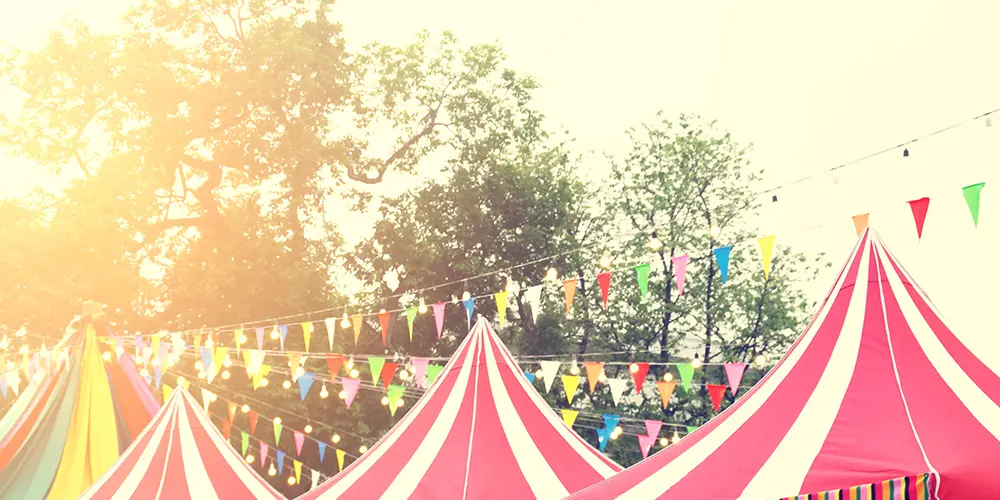 Festival and event season is upon us. Chances are you are attending one or perhaps organising one. Organising a festival involves a lot of work, including promotion. And when we think of promotion, we often think of online communication, but don't forget the physical part! Printed matter in particular, makes you stand out during everyday moments. How about that?
Spread the word
An old but still effective way of advertising is flyering. This can be done in various ways: sending it by post, handing it out at busy places, or placing it in folder/flyer racks or other frequently visited places. Think about where your target group will be most often. That way, you know you are drawing the right people's attention to your festival!
Stick around
By using outdoor posters, you also make it possible to inform many people in the neighbourhood about your festival. Stick them wherever you can and may make passers-by aware that your festival will soon occur. This way, you don't have to do any more work after sticking them up and let the posters do their job. Another way of promoting and pasting is with the (outdoor) sticker. Spread them around town or hand them out! Make sure people think the design is cool and your festival is clearly linked. Stickers are hot and happening and will therefore attract attention. Besides, collectors, student houses or creative people always look for nice stickers they would like to have and stick them on. By doing so, you will advertise now and stick around for a while longer!
Not to be wished away
Flags are not only useful for dressing up your festival and letting visitors know where to go. They are also great promotional tools. In consultation with the location, you could place the flags at an earlier stage so that people passing by know that a festival will soon occur there. Make sure the festival's name or contact details, such as social media channels, a website or information on the venue's website, are clearly stated. Be findable!
No 'sign' in front of the mouth
Besides flags, signs and banners are also ideal for advertising your festival remotely and on location. Think, for example, of a large construction sign that draws attention with an atmospheric photo of previous years, the line-up or an eye-catching design. The same can be done on a banner; the advantage of a banner is that it is smaller and, therefore, easier to hang up somewhere and suitable for reuse. With the right print, you could use the banner as decoration on the day of the festival, for example.
A bit smaller
A construction sign cannot be placed everywhere, and a banner cannot be hung everywhere; you need other printed materials at more locations and in busier places. A sandwich board is very suitable for this. These can be placed around in most places in the city. Especially in busy parts of town, this will come in handy for addressing cyclists and pedestrians. Do carefully check the rules around placing signs in your city or municipality. It would be a shame if your beautifully designed and printed signs were immediately removed because they are not allowed to be placed there.