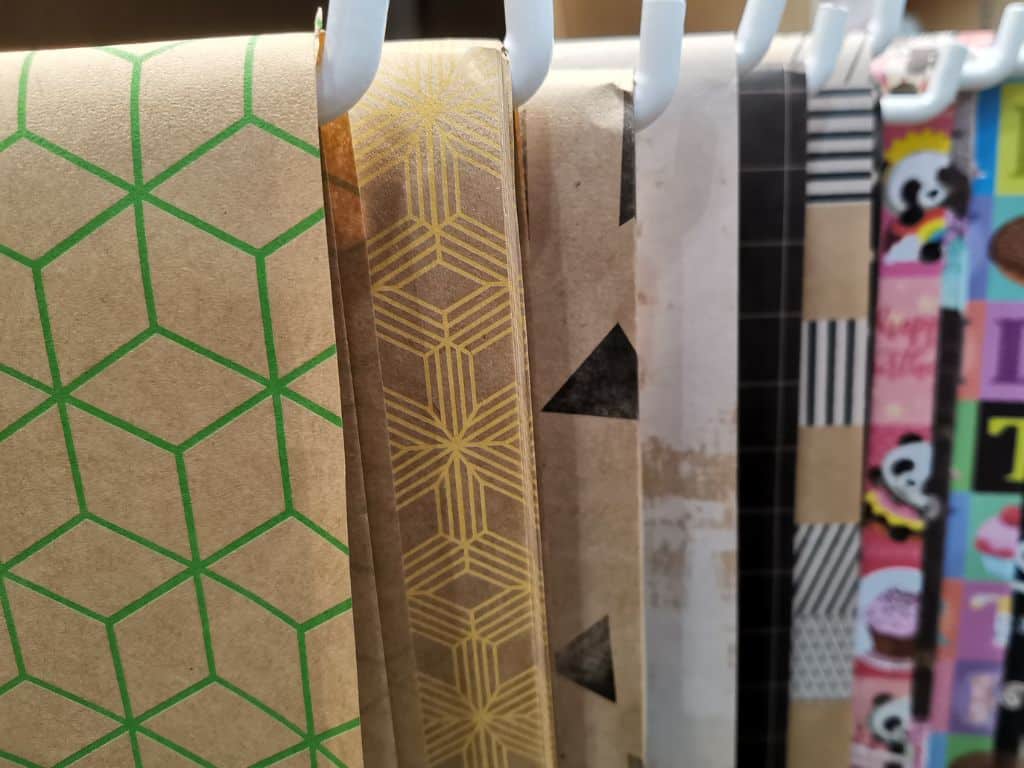 You can already tell the quality of the product from the paper. You have no doubts. This is an expensive gift. It is not without significance how you wrap your products for your customers. In fact, by choosing the proper gift wrapping, you influence the impression customers get of your brand.
The cover tells a message
If your business is like so many others, think first and foremost about the quality of your products. Do you want the product to be high quality, or do you have a cheaper version? Product quality undoubtedly plays a crucial role in how consumers perceive your brand. This is not a novelty. However, how you package products in shops can play an almost equally vital role in how consumers perceive quality and your brand. If you wrap your products beautifully, you round off the purchase for the customer with an exclusive experience. If you first wrap a product in tissue paper, then put it in a box and wrap it in beautiful wrapping paper, you make it clear that your products mean a lot to you. The packaging is the final exclusive touch. A touch that means a lot to the value customers attributes to your brand. With careful gift packaging, you add value to your brand and positively influence customers' perception of your brand.
Choose packaging that suits your brand
For luxury brands, it is imperative to complete the customer journey with an exclusive experience. The successful conclusion of the buying experience ensures loyal customers because they realise that you are pampering them. However, the most important thing is not whether you use tissue paper or not. The most important thing is that your gift wrapping is in keeping with the image you are aiming for your brand. If you sell luxury goods, the gift wrapping needs to be appropriately luxurious. This requires several layers, high-quality materials and more time on the salesperson's part.
On the other hand, if you sell inexpensive products, you can adapt the gift packaging to your brand by "wrapping" the items in a plain plastic bag or perhaps putting them in a gift box without a ribbon. For your customers to know how to classify your brand at all times, the image must be coherent. Customers need to know what your name stands for, whether the very highest quality or the lowest price. When you choose the correct form of gift packaging, you give your customers an experience that supports your brand – luxurious or not.
Affordable wrapping also requires consideration
You might be tempted to think that low-priced gift packaging equals cheap and poorly produced materials, but that's not the case. Even if you want your packaging to feel less exclusive, you shouldn't compromise on the manufacturing method of the materials. Many consumers today are very aware that cheaply produced materials mean consequences for the environment. Therefore, it is worth choosing sustainable materials and environmentally certified paper, even if your goods belong to the inexpensive range.
It has been a must for exclusive brands to stand out through sustainable measures for many years. Consumers expect that luxury brands actively take responsibility for the environment – both in terms of products and packaging. Within the last few years, this trend has spread to the market for low-cost products, and environmentally responsible choices seem to become more and more critical in the future. Sustainability is a megatrend that you should not ignore. So choosing your gift packaging is not just about paper quality. Include the environment as well as your brand in your considerations. Think about how customers perceive your brand from the packaging.
We can help you
At Doxzoo, we can help you create customised packaging that fits your brand. You can produce packaging with your unique print and logo.