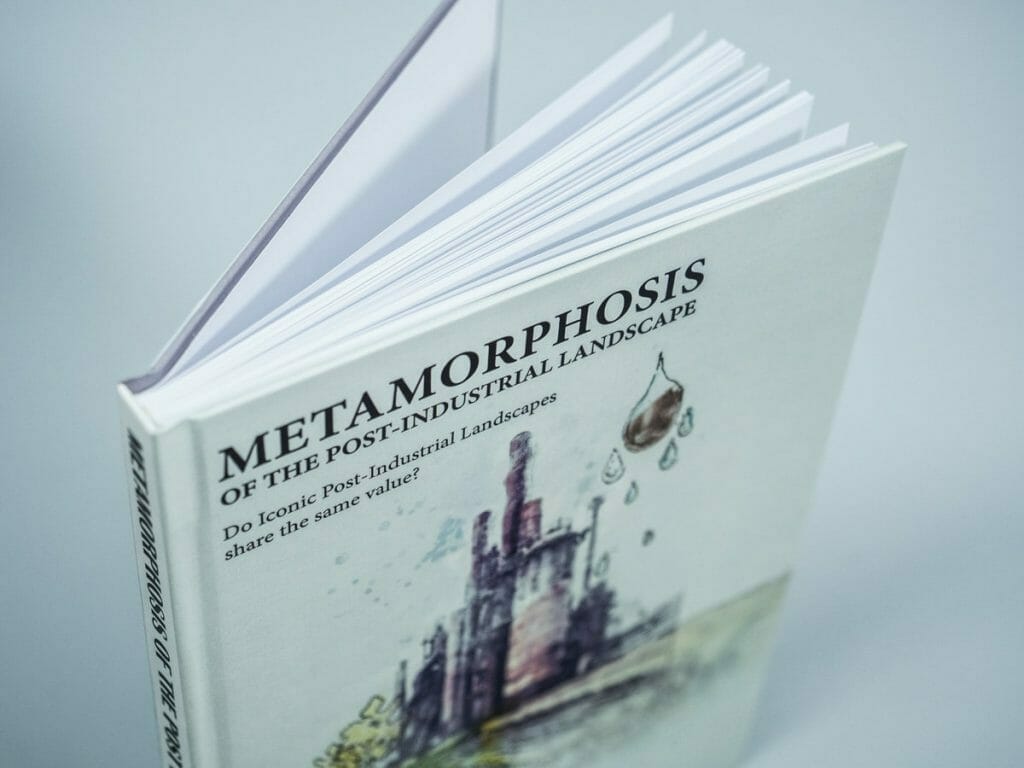 Completing your dissertation is a serious accomplishment – congrats!
Now you've prepared your final draft, it's time to get it printed and bound.
An increasing number of students are turning to online dissertation binding services, vs. heading to the traditional book binder recommended by your university.
Here's 7 reasons why online dissertation binding trumps over the traditional route…
1. Save time
There's no need to get up early to beat the rush and trek across town to your local binders.
No queues, no need to kill time in a mediocre cafe while you wait, no fuss.
2. Order whenever, wherever
As an online service, you can order literally whenever and wherever.
If it's 10PM at the library or 4AM in your bedroom, it doesn't matter.
There are no opening times or dress codes to worry about.
3. Instant quotes
We keep it simple with upfront prices.
Our instant quote option gives you the exact price before you order.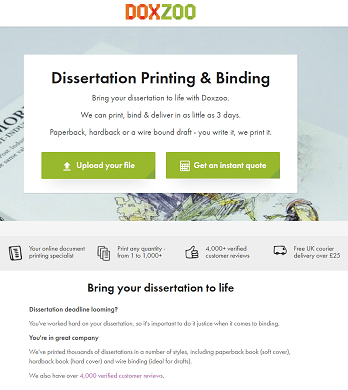 This allows you to compare different specs (e.g. for a soft cover vs. hard cover dissertation) and quantities before committing to an order.
4. Wallet-friendly prices
As an online service, our overheads are lower than your typical city based binders. So you can be sure you're getting a super affordable price.
Colour printed covers are also included at no extra cost for all book bound dissertations, even if the inside pages are black and white.
In addition, we offer 10% StudentBeans discount on every order.
5. Preview your dissertation
Before you place your order, you will be shown an interactive preview.
This allows you to flick through the pages and check margins and pagination.
At this stage, you can also upload or design your cover and spine.
6. Deliver anywhere
With our UK and international delivery options, you can deliver your dissertation to any destination (excluding PO boxes).
This is especially useful if you're an international student and need to deliver your dissertation directly to your university. Or you're in the UK but need to submit your dissertation to an international university.
7. Easy reordering
If you're a registered user, your order history will be saved to your account. Making it easy to reorder additional copies of your dissertation as required – e.g. as a gift for parents.
---
Ready to order?
Click here to find out more about our dissertation printing service.
Click here to order planner printing