When it comes to playing cards, trading cards and business cards, there is a common, almost uniform size to them which allows them to be carried easily, stored in a pocket or dedicated case, and allows for them to be stacked, shuffled and distributed easily.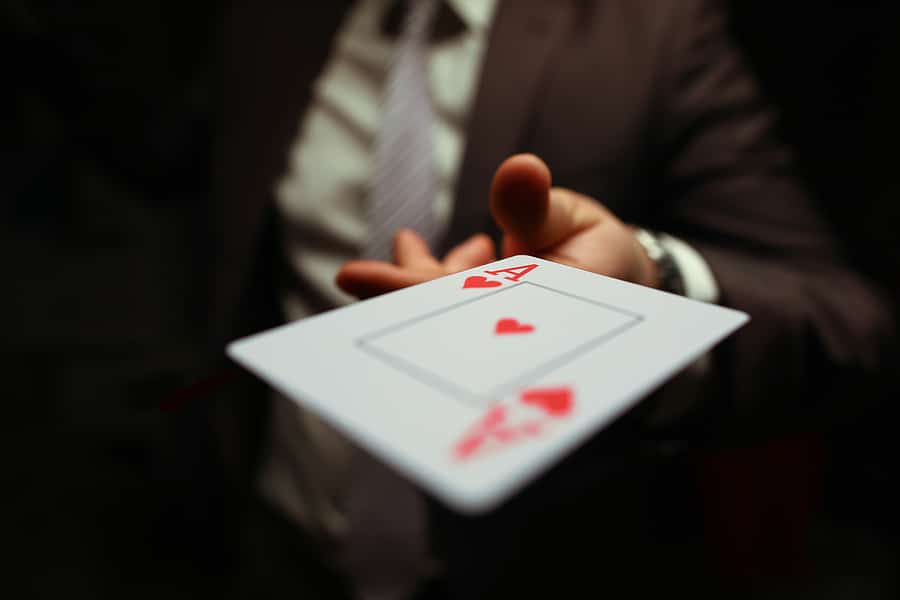 If you want to print flash cards online in that size, it is as simple as creating a design with the correct dimensions, submitting them to an online printer and waiting for processing and delivery.
However, whilst most cards are in a standard, relatively small size, some enterprising printers and crafters have made giant versions of playing cards. Here are the stories of some of the largest playing cards in the world.
Largest Single Playing Card
The largest playing card ever made was by a Dubai businessman who has recently become the man with the largest number of Guinness World Records in the Gulf Cooperation Council.
Ramkumar Saranapani, based in Dubai, created a giant version of the King of Hearts that is 1,041 times the size of a standard playing card, measuring 2.87m tall according to Guinness, who verified the record on 26th September 2020.
Interestingly, he also holds the record for the smallest pack of playing cards as well, which measure just 7mm high, or 410 times smaller than his world record giant card.
Largest Pack Of Playing Cards
Creating one giant printed card is one thing, but creating a pack of giant cards is another challenge entirely, one faced by Claes Blixt of Sweden, who made the record-breaking 1.58m tall pack of 52 cards in May 2016.
Making large enough cards that will not immediately collapse in on themselves means that the pack is exceptionally heavy, which means that Blixt's full deck weighed over 200kg in total, or around the weight of three people.
Largest Playing Card Building
Building a house of cards is a lot of fun but requires a lot of patience, a lot of care and often the right type of card that can hold enough weight.
Bryan Berg, the only person in the world who makes a living making houses of cards, undertook his greatest project by using over 218,000 cards to recreate the Venitian Macao casino resort in 2010.
The building measured 10.39m long, 3.54m wide and 2.88m tall and took 44 days to complete in total.
This broke his own record that had stood since 2004 when he built a replica of Cinderella's Castle for Walt Disney World and is not the only record Berg has held.
Berg has broken his own record for the tallest house of cards no less than ten times, the most recent being in October 2007, where Berg created a skyscraper made of cards for the Dallas-based State Fair of Texas that measures 7.71m tall.
Berg has held the record for 28 years, since the age of 17, and in that time has doubled the record from his first record-breaking tower which stood 4.4 m tall.
Click here to order online print business cards