Board games and card games are in a renaissance period at the moment, aided in part by the rise of crowdfunding campaigns that allow people to go from a quick design aided by the ability to print flash cards online to a full distribution to a dedicated audience.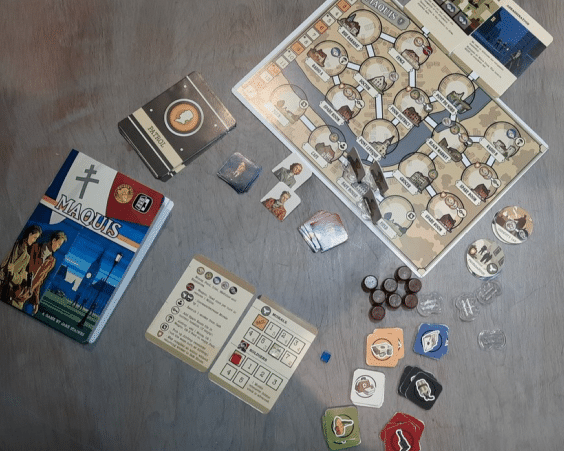 Whilst there are many different types of board games, from the abstract likes of Go to the realistic and complex wargaming scene, as well as the always-popular party game scene, there are two schools of thought that many, if not most games fall into.
However, the differences between European-style and American-style board games are so numerous and fundamental they could fill the Atlantic, and with 'Eurogames' being more popular now than they ever have before, here are the differences budding game designers need to know.
What Is An American-Style Game?
American-style board games, sometimes shortened to simply 'Amerigames' are the type of board games that many people will be most familiar with, and chances are if a person has played a board game it will be an American-style one.
Starting as early as Snakes and Ladders, Ludo and The Landlord's Game (later to become the inspiration for Monopoly), 'Amerigames' are highly competitive affairs that developed a very distinctive style that became synonymous with board games themselves.
They often had an element of direct conflict, which whilst most clearly seen in games such as Risk and Twilight Imperium where the players control armies that can attack each other but can also be seen even in games where you cannot attack directly.
Many 'Amerigames' are characterised by player elimination, which is most prominently seen in Monopoly, where it is the only way to win, although by consequence what often happens is that some players are eliminated very early but closely-matched opponents can be locked in a stalemate.
This is why some games of Risk can end very quickly but others can seemingly last forever.
One of the ways around this is the sheer level of randomness to many of these games, where dice rolls, drawing from decks of cards or a combination of the two are exceptionally common, and this luck or lack thereof provides much of the drama that makes the games popular.
Finally, there is a focus on the marriage between the game's theme and the game's mechanics, often using custom tokens and pieces to give the game a particular feel.
The Rise Of The European-Style Game
By contrast to the century-long history of 'Amerigames', 'Eurogames' started to be developed in Germany in the 1960s.
Postwar Germany was not as fond of games that made conflict the focus, and so by contrast more abstract games became very popular, starting with the hotel chain game Acquire, as well as the highly popular connection game TwixT.
The moment spread throughout Europe, and later the World, in the 1980s and 1990s, helped in no small part by the hugely popular crossover hit The Settlers of Catan (now known simply as Catan), with Carcassone, Alhambra and Ticket to Ride following over the next decade.
Typically seen as more complex and challenging, 'Eurogames' are often more abstract games driven by economics and resource acquisition as opposed to direct competition, with many of the rules and systems designed around building up resources.
Unlike many American-style games, where dice and randomness are an essential part of the experience, 'Eurogames' tend to focus more on the interactions between players and this social element is what makes the games particularly appealing.
As a result of this, you very rarely see player elimination in a 'Eurogame', and most games have a catchup mechanic that allows players that are struggling to remain competitive right up until the very end of the game, with multiple ways to win using bonuses found at the end of the game.
As well as this, whilst a game of Twilight Imperium and especially Monopoly can last forever in close circumstances, games like Catan have a score limit, turn limit or depleting resources that ensure the game reaches a natural end within two hours.