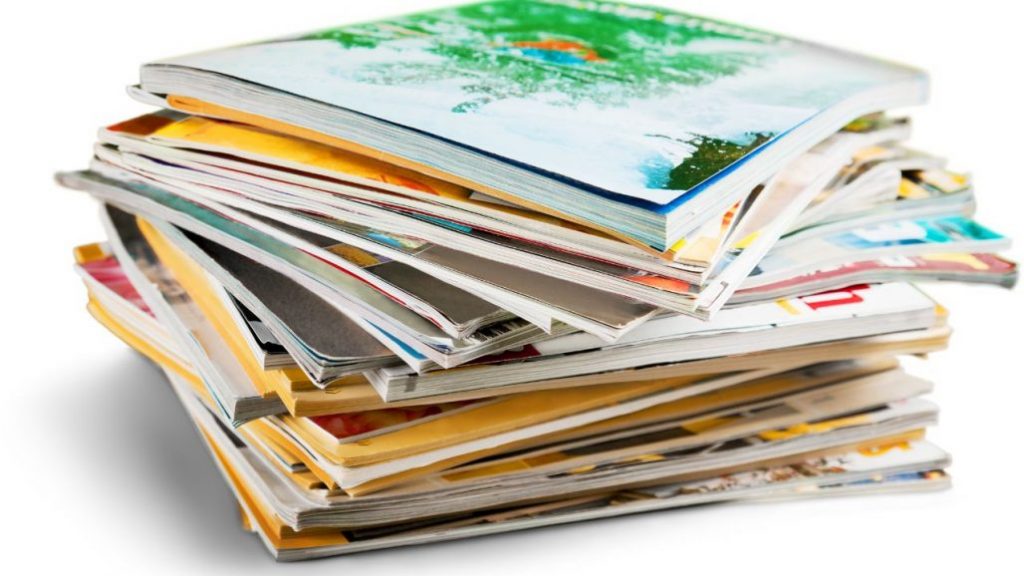 Catalogue marketing is very important for your company or organisation. Even in today's age of digital technology, there is no substitute for the power of an attractively designed catalogue.
By using printed catalogue marketing, companies can put their best image in front of potential customers and make them a part of their loyal fan base. Attractive and visually appealing billboards attract the attention of every customer on the go. Still, there is nothing like an equally beautiful catalogue that can be viewed without hassle, not to mention the ease with which they can be made through online printing services.
Why printed catalogues?
Companies often invest a lot of time, effort and money in producing catalogues and their distribution. Therefore, they must do their utmost to make their catalogue marketing campaigns successful. Printed catalogues are a great tool that can be used to attract people's attention to your business. If you want your business to gain a lot of publicity quickly, you can opt for this powerful marketing tool.
1. Differentiation
In the past, a new brand or product line with a website, an online catalogue, etc., was important. Nowadays, this does not differentiate you. On the other hand, having a quality printed catalogue does. Presenting your products through printed catalogue positions them a priori as "top of the range" within your market niche.
2. Segmentation
With a printed catalogue, you decide how to distribute it and who you want to reach. With a good knowledge of where your potential customers are and a bit of common sense, you can multiply the effectiveness of your communication investment. Online media, massive by nature, do not allow you this control.
3. Integration
In your marketing: Printed communication is essential, allowing you to harmonise the different channels. So, for example, your catalogue can contain QR codes that link to the product sheet on your website or have Augmented Reality patterns. In other words, the print channel connects you to the online channel… but not the other way around.
4. Presence
A printed catalogue will be part of your customer's working environment. It can be easily transported, and it can be consulted by several people simultaneously, you can make notes on it, it is easy to use… moreover, the printed catalogue is the best sales tool for the sales team.
5. Impact
A printed catalogue is a physical object; what you see will remain in your potential customer's memory much more intensely than an online catalogue. The attractive design, presentation, type of cover and quality paper, as well as the finishes and the binding, give the printed catalogue several subtle ways of transmitting your brand, giving it a dimension of impact on the buyer that online catalogues cannot aspire to.
Things to consider before printing catalogues
Catalogues are perhaps the most effective way to sell your brand. They provide plenty of space to adequately explain your business and also allow you to explain your services or products to the customer. Before printing, there are a few things to consider.
Keep the design simple and make the focal point your business logo. This will help you attract attention to your brand and will also help you gain brand recognition at the beginning of your campaign. Creating high exposure is the most important thing when introducing people to your business for the first time. By doing this, people will start seeing your business's key benefits.
Ease of distribution is another factor that every small business must consider. Catalogues are extremely easy when it comes to the effectiveness of their portability. They can be handed out, mailed, included in mailings, press kits and much more! They are also effortless to initiate word-of-mouth marketing – something all successful marketers try to achieve. To get started, try to think about every time you communicate with customers, and try to include your catalogue in every communication effort.
Make sure your catalogue logo is made professionally. If you are starting to create your logo, make sure you get some feedback before sending your catalogues to print. So ask your friends and family what they think and what they would do to improve it.
Conclusions
Catalogue printing will continue to be a practical part of every company's marketing kit. Many organisations use custom catalogue design and printing to get better results. Appearances count, and so does a catalogue. You have to be slick and attractive to create a good brand image in the viewer's mind. However, the reputation and experience of the catalogue printing service provider will determine the success of this powerful marketing tool.