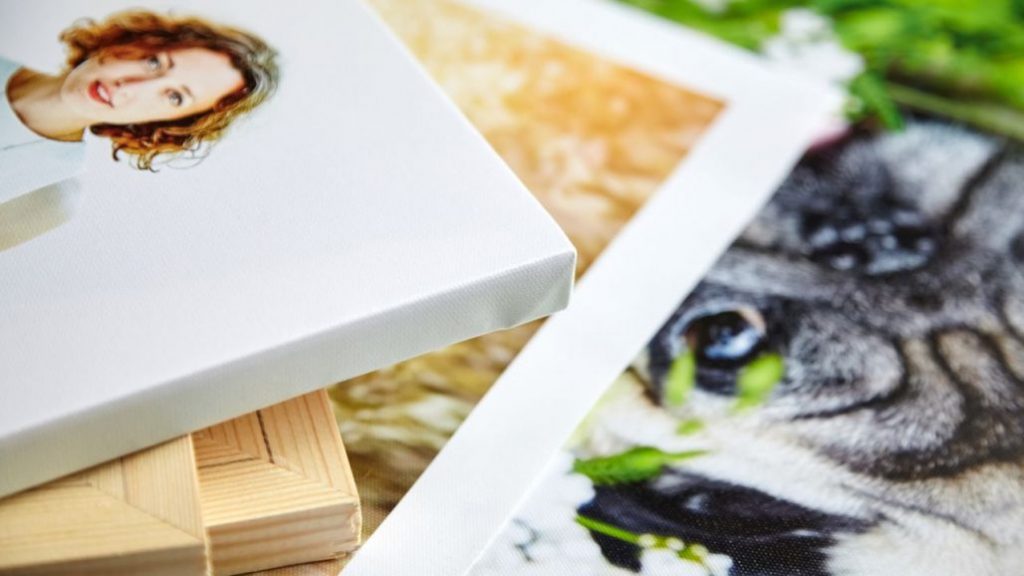 When you order photo prints or a photo book, you not only have to decide on a format, but also choose the type of surface, the so-called finish.
Basically, the choice of finish is a matter of taste. However, each finish has its own characteristics that need to be considered. In this guide, we summarise the advantages and disadvantages of the different finishes and show for which purposes each finish is particularly suitable.
Glossy finish – fresh and vibrant colours
Photos with a glossy finish offer a particularly strong contrast ratio and are therefore razor-sharp. They also tend to appear more saturated than matte images. The colours are fresher and more vivid, and details come out well.
One disadvantage of glossy surfaces is that they reflect light strongly, especially dark surfaces. Such reflections are particularly annoying with large-format pictures that are to be used as wall decorations.
In addition, glossy photos are more susceptible to fingerprints. This is naturally unfavourable for pictures that are frequently displayed and touched.
As a rule, the chosen motif determines which finish is the most suitable. Motifs that should have a certain shine are best shown off with a high-gloss finish. High-gloss finishes are well suited, for example, to colourful and detailed holiday pictures, snapshots and advertising photos. The high-gloss finish is also suitable for pictures that are to be framed. However, you should make sure that the picture does not stick to the glass.
Advantages:
Sharp contrast
High saturation
Fresh, vivid colours
Disadvantages
Reflects a lot of light
Disadvantages:
Prone to fingerprints
Sticks easily to glass
Matte finish – professional look
Prints with a matte finish usually look more professional and subtle than glossy photos. The contrast and saturation of colours are less pronounced. Professional photographers often prefer matte finishes, especially for portraits.
Matte images have the advantage of being less reflective than photos with a glossy finish. In addition, the surface is less sensitive to fingerprints and dirt. The latter is an advantage, for example, for photos that you keep in your wallet and show around frequently.
However, the matte finish is less suitable for displaying rich, vibrant colours and sharp contrasts. The matt finish, on the other hand, is ideal for black and white photos and large-format wall pictures. Photo services do not usually make a price difference between prints in matt and glossy finish.
Advantages:
Professional effect
Less reflection
Less sensitive to fingerprints and dirt
Disadvantages:
Weaker contrast
Less saturation
Silk matt – the middle ground
A compromise between high gloss and matt is the silk matt surface. Such prints have a subtle shine and a slightly textured surface. Compared to high-gloss prints, they are less susceptible to fingerprints and dirt. At the same time, they reflect light less strongly. This surface is especially popular for portraits such as wedding photos. The satin finish presents contrasts more sharply than the matte, but less so than the glossy. This makes the images look a little softer and you don't see every skin blemish. The silk-matt finish thus combines the advantages of the glossy and matte versions. The silk matt finish is more common for posters.
Advantages:
Professional effect
Less reflection
Less sensitive to fingerprints and dirt
Small "mistakes" are less visible
Disadvantages:
Slightly weaker contrast
Lower saturation
Rather rare in the range
The right surface for photo books
With lookbooks, too, you can usually choose between the above-mentioned surfaces. In addition, photo books are usually available as digital or photo prints. The type of printing should be taken into account when choosing a surface, as it influences the effect of the finish.